Dodient Studios – 24 hour North London based recording studio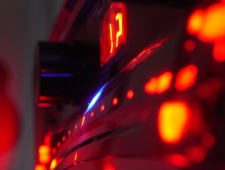 Dodient Studio is a London premier recording, rehearsal and mastering studio. The studio is centrally located in a quiet, rural setting Business Centre, in London, UK. We are only minutes from Tottenham Hale Retail Park, with excellent road and rail access.
Dodient Studios feature state of the art recording equipment and superb acoustics. Our air-conditioned control room is fully equipped with an Audient ASP8024 analogue console, an excellent selection of microphones and some of the finest outboard equipment available. This perfectly complements our industry standard ProTools HD3 Accel audio recording and editing system. The combination of analogue sound and digital freedom is unrivalled. The studio also features 5.1 surround sound as well as a large, great sounding live room and vocal booth. Our studio clients can relax in the artist's lounge complete with leather sofas.
At Dodient Studios we work with a wide range of clients from Hip Hop to Indie music to Jazz and from Rock music to Classical. We work with major record labels as well as self financed musicians.
Dodient Studios is becoming legendary worldwide with clients coming in from Europe, Scandinavia, Australia, USA and South America. Whether you need a demo, single, EP or a fully produced album, Dodient Studios has been the right choice since we opened for business in 2009.
NOTE: At Dodient Studio we only work with referred clients. New clients please see our Terms and Conditions.


What Else Can You expect From Dodient Studio
We offer training for those that want to learn to record, mix and master tracks
We have great mastering tools so we can also record and master your tracks for you
We do Live Pas for events, such as birthday dinners, parties, ceromies etc.
We have all genres of production for sale 
You can book our studio for filmimg, interviews, video shoots


(Please contact us to book any of our acts and for further inquires)